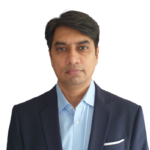 Ashvin Patil
Founder- Director
Ashvin Patil has more than 20 years of corporate experience in financial and manufacturing sectors. Ashvin has worked in Investment Banking and Equities at ICICI Group, Merrill Lynch, and Phillip Capital not only in India but also in Singapore and Hongkong offices. His responsibilities included equities research, strategic and financial planning and risk management. Ashvin has also worked in the manufacturing facilities at Godrej and Whirlpool providing him the detailed insights into the plant engineering aspects. At Biofuels Junction, he oversees the business development, firm's financial affairs and supply chain risk management. Ashvin has an MBA degree with a Finance major from Jamnalal Bajaj Institute of Management Studies (JBIMS) and Production Engineering degree from VJTI, Mumbai.
Chaitanya Korgaonkar
Founder- Director
Chaitanya Korgaonkar has more than 17 years of corporate experience across Banking, Automobile, and Agricultural Commodities sectors. Chaitanya has a deep insights into the Agriculture business and its supply chain which is extremely valuable in firm's growth. At Biofuels Junction, Chaitanya is responsible for the business development, client relationship management and building the partner networks. Chaitanya is an MBA with a marketing major from Mumbai.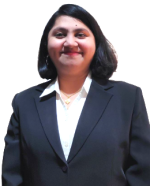 Ms. Yogini Bhalekar-Garude
HR Manager
Ms. Yogini has 16+ years of experience in Human Resource Management and Operations Management. Her core experience in HR is 10+ years which involved setting up all processes and policies in HR, Employee lifecycle management, Performance Management Systems, People Management, Employee relations and engagement, Team Management along with playing a major role from HR end in getting various accreditations for the organization. At Biofuels she handles the responsibility of heading and managing the entire Human Resource and Admin department with implementation of the best HR Practices. She holds a Bachelors degree of Science with specialization in Zoology from Mumbai University. She has done Post Graduate Diploma in Human Resource Management & Advanced Diploma in Business Administration from Welingkar Institute. She has done Certificate Course in Training the Trainer Program from Tata Institute of Social Sciences (TISS). She is a Certified Mind Mapper and a Certified Practitioner of Neuro-Linguistic Programming.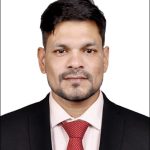 Mr.Jeevan Palekar
Manager Operations Central India
Jeevan has Overall 18 years of experience in that 12years into Supply chain & Logistics in the areas of Procurement Management, Operations and Customer Service. Jeevan has a strong sense of managing the complex supply chain operations ensuring that all of the supplies to the clients are met per the contracted commitments. At Biofuels Junction, Jeevan is responsible for scheduling, co-ordination and management of overall client supply requirements. Jeevan has a commerce degree from Mumbai University.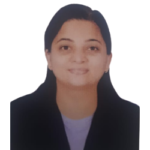 Ms.Madhuri Malkar
Manager Finance & Accounts
Ms.Madhuri Having 7+ years of experience in Accounts and Team handling Experience, in diverse industries and have managed & handle Accounts Department independently . At Biofuels she handles responsibility for supervising and managing entire company's accounts and finances. And she will be in charge of both companies' regulatory compliance issues as well as the implementation of best accounting practices. She holds Degree in Bachelor of Business Administration in Finance & a Certified degree of Accounts Manager Training Program from Pune Institute.
Sagar Nasre has more than 17 years of experience in the areas of Project Management, Production Planning, Quality Assurance and Resource Management. Sagar is an excellent communicator and has a expertise in building the cohesive teams focused on production goals and safety. At Biofuels Junction, Sagar is responsible for managing the leased and owned briquettes and pellet production plants. Sagar's areas of expertise are lean manufacturing, Regulatory Compliance, P&L Accountability, Just-in-Time (JIT) Production, Total Quality Management (TQM), Policy / Procedure Development. Sagar has an Engineering degree from Nagpur University.
Md. Aftab Alam
Manager (Boiler DCS operation)
Mr. Aftab has 10 years of massive experience of O&M and Certified on QA/QC Piping Engineering & ASNT NDT LEVEL-I. An Expertise on Erection & fabrication of pipelines & Ducting section and validation. He also has proficiency in mechanical maintenance, procurements & trouble shooting of mechanical equipment specific to power plants. He has an excellence in BOILER DCS operation. At Biofuels Junction he leads and handles an Operation team of Site Supervisors, Engineers and Workers in at HIKAL LTD, Taloja. He manages all the Operations activities and works to strict and tight deadlines every month. He is B.TECH (Mech.) from Prist University .
Dr Mukund Gharpure
Yajna Fuel Services
Veteran in the field of solid biofuels in India; Advisors to the State Government; Expert in Fuel conversion, Energy Audits and Water treatment
Harish Ingavale
Hi-tech Consultants & Engineers
Expert in the field of Boilers and Utilities Management; Specialize in Breweries, Beverages; ex Pepsico, UB
Gopi Latpate
Serial Technology Entrepreneur,

Investor & Startup Advisor
Areas of expertise are organization growth strategy, financial management, deal strategy and operational excellence. Founder for one of the fastest-growing technology companies in North America